Unicadose® ampoules are new and unique in shape and application possibilities and therefore have a strong distinctive character.
A contemporary and innovative packaging that is very suitable as a drinking ampoule, shots, give away, (exhibition) sample or single-use bottle for liquids. This makes them extremely suitable for both the business and consumer market.
Unicadose ampoules are practically unbreakable and easy to open.
This makes these ampoules very convenient to use and can be taken anywhere without the risk of breakage or leakage. Opening the Unicadose ampoule is very easy by pressing the tip of the ampoule with your thumb, without the risk of cutting yourself. The contents of the ampoule are easy to pour without shaking or spilling. It is a good alternative to the breakable glass double tip ampoules.
After opening, the contents can easily be drunk directly from the ampoule or be poured into another liquid.
An extra quality guarantee is offered, because the Unicadose® ampoule is temper evident and cannot be resealed. This makes it impossible to modify the original composition of the content. The desired amount is measured ready-to-use per Unicadose ampoule, so the use of spoons, cups or other aids is no longer necessary.
Markets where the Unicadose ampoules can be used include food supplements, cosmetics, beverage and food industry.
The Unicadose ampoules are made of food grade 100% recyclable polypropylene (PP) and available in various colours; both transparent and opaque (non-transparant).
Furthermore, these ampoules are free from bisphenol A (BPA) and phthalates (plasticizers) and produced in accordance with Regulation (CE) 10/2011 and the European Directive 94/62/CE and registered in REACH. The Unicadose ampoules can be sterilized up to 120°C for 20 minutes and comply with the European and American Pharmacopeia USP30-NF.
Very high quality requirements require intensive checks. These take place by means of an optical control system, as well as by quality controllers during production. After production, the ampoules are randomly subjected to various tests. Only after approval the ampoules are released for further processing. Every step in the production process is continuously monitored.
The production of Unicadose ampoules emits 2.6 times less CO² than the production of glass (source: AVC Bio Intelligence Services 2008)!
Filling and closing ampoules is a specialism.
We guarantee the quality of both the liquid and the ampoules throughout the entire process through our ISO 22000 certification. The Unicadose ampoules are filled with a filling and sealing machine specially designed for and by Profill.
We can fill both water and oil based liquids supplied by you. It is also possible that we have your liquid produced by certified partners.
The Unicadose ampoule is available in a 10 ml and a 15 ml version. Possibly in the future also a 5 ml version will be available.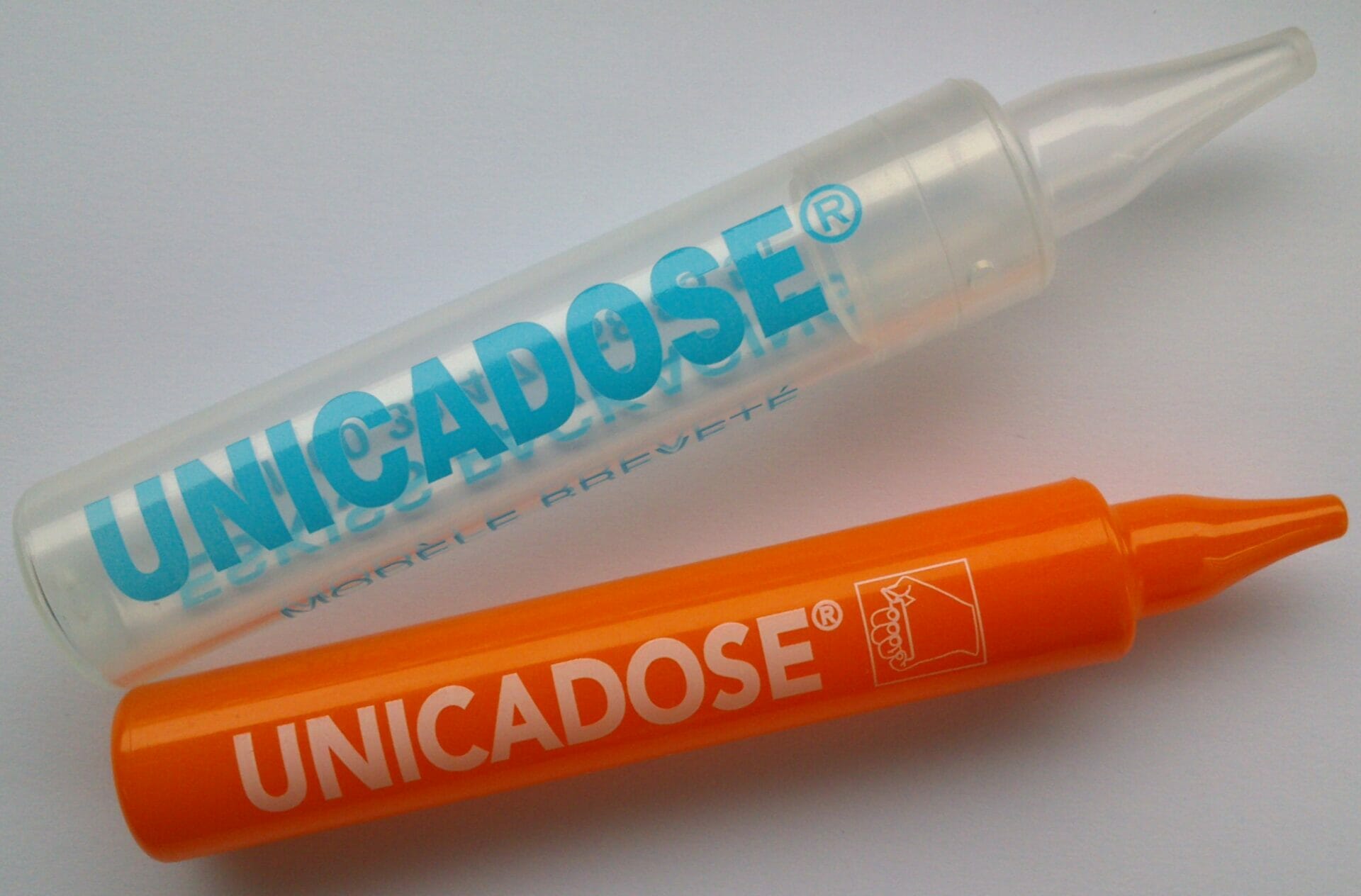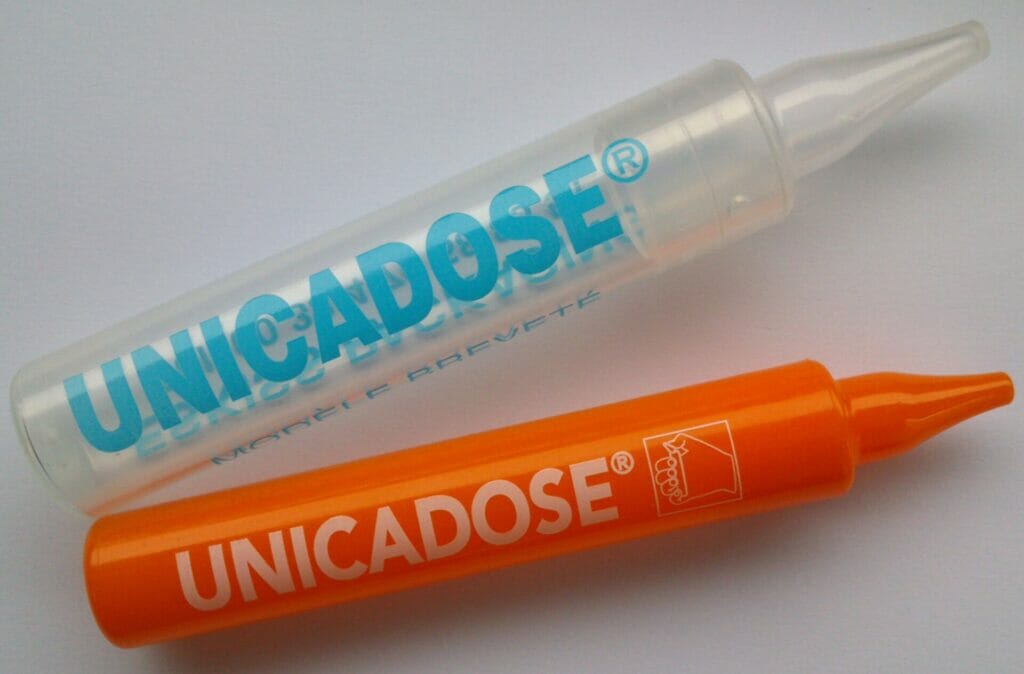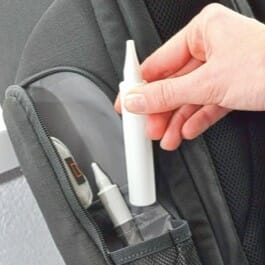 The Unicadose ampoules can be provided with any desired single-colour print. This takes place directly during the production of the ampoules.
It is possible to print the Unicadose ampoules in any desired Pantone color with your own logo, brand, content, batch code and/or best before date.